Printronix OpenPrint™ Cartridge Series of Line Matrix Printers
The OpenPrint Cartridge Series of Line Matrix Printers offers the world's first PostScript and PDF line matrix printer.
Printronix OpenPrint Cartridge Features
Compatible with today's modern enterprise resource planning (ERP) environments including Oracle®, SAP®, Linux® and Windows®.
Easy and instant connectivity of PostScript and PDF forms
Produces scannable bar codes, high quality text and fonts
High volume, mission critical printer technology
Quickly deploy new forms and business documents to their Printronix line matrix printers in major ERP environments

We provide national On Site printer repair services, both Time & Material and Annual Maintenance Agreements


We offer Depot Repair services. Exchange Repair is available on some items too
Click on a Printronix model below or call us at 1-800-243-3338.
Unlock the low cost, industrial strength advantages of LINE MATRIX TECHNOLOGY for your enterprise printing needs
All of your industrial strength ERP and business critical software applications deserve an industrial strength printing solution. No matter what is driving your company's network. ORACLE®, SAP®, LINUX®, WINDOWS®.
You need a printing system that can stand up to the rigors of the toughest workplaces and deliver the connectivity and flexibility offered by OpenPrint™. With proven high reliability, up-time performance and environmental responsibility that only line matrix offers. All delivered by the power of OpenPrint™ from Printronix.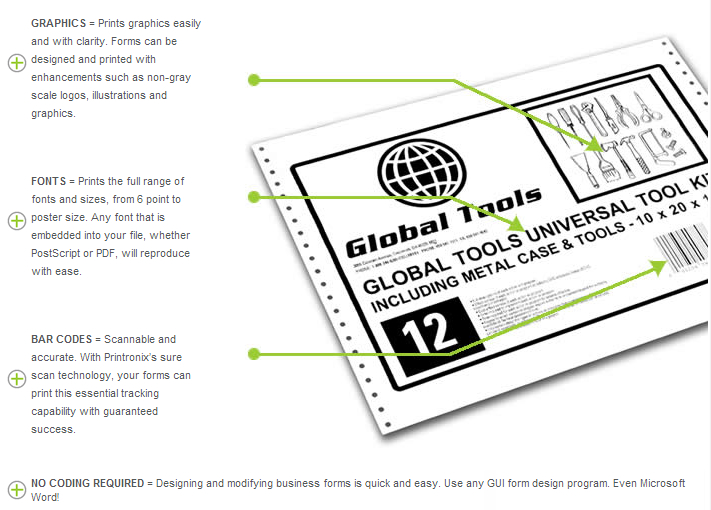 The industrial strength benefits of line matrix printing are no longer limited to only Windows. OpenPrint enables connectivity to any modern network environment with the addition of PostScript and PDF printing. New forms and applications can be created easily and instantly.